Queensland-Papua New Guinea Memorandum of Understanding (MoU)
In August 2018 the Queensland and Papua New Guinea (PNG) Governments signed a four-year Memorandum of Understanding (MOU), outlining priority areas of cooperation developed by Queensland and PNG.
The Memorandum of Understanding builds upon successive Memoranda of Understanding in place since March 1992 and is designed to enhance Queensland's people-to-people, government-to-government and business-to-businesses links with PNG.
The 14 priority areas for cooperative work include business relations, support of cultural and sporting exchanges, tourism, agriculture, education, and disaster resilience and response.
Queensland and Papua New Guinea have pursued a range of cooperative activities under the MoU. The impact of COVID-19 and associated restrictions, has limited activities in 2020. Further activities will be considered in 2020-21.
You can read the: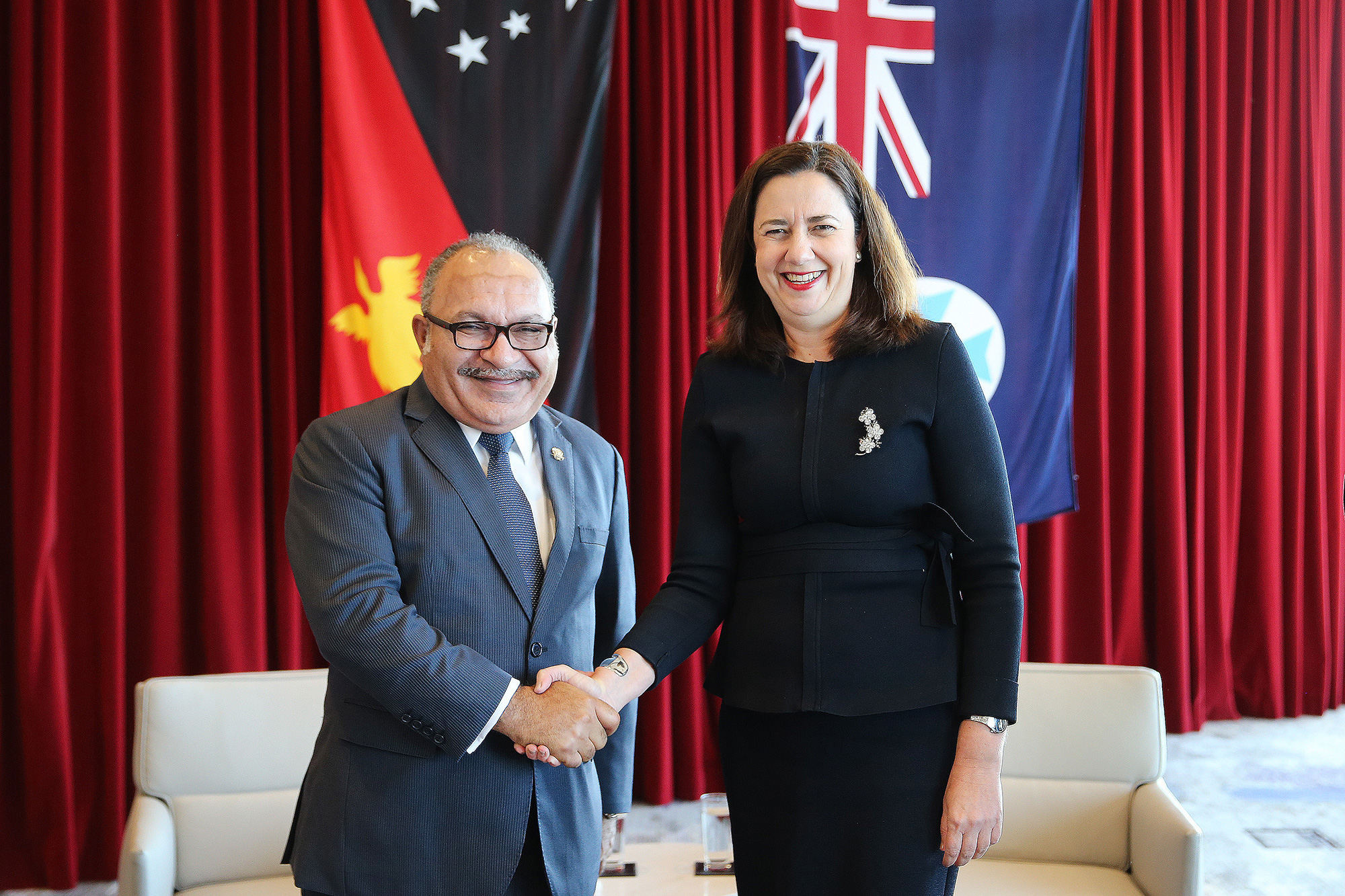 Papua New Guinea former Prime Minister Peter O'Neill and Queensland Premier Annastacia Palaszczuk
signing the Memorandum of Understanding in Brisbane on 6 August 2018.